Penang Global City Centre, Malaysia.
The PGCC will become a vital new precinct that complements and enhances the unique characteristics that typify Penang as a remarkable island metropolis.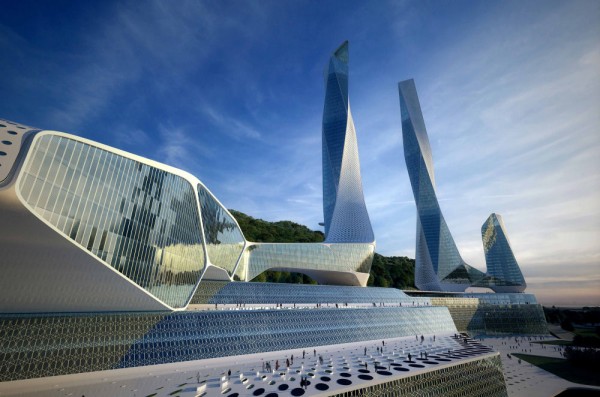 Aqua Tower USA.
Aqua is an 82-story,
currently topped-out at 819 ft (250 m), and will include six levels of parking below ground. The building's eight-story, 140,000 sq ft (13,000 m2) base will be topped by a 82,550 sq ft (7,669 m2) terrace with gardens, gazebos, pools, hot tubs, a walking/running track and fire pit. Each floor will cover approximately 16,000 sq ft (1,500 m2).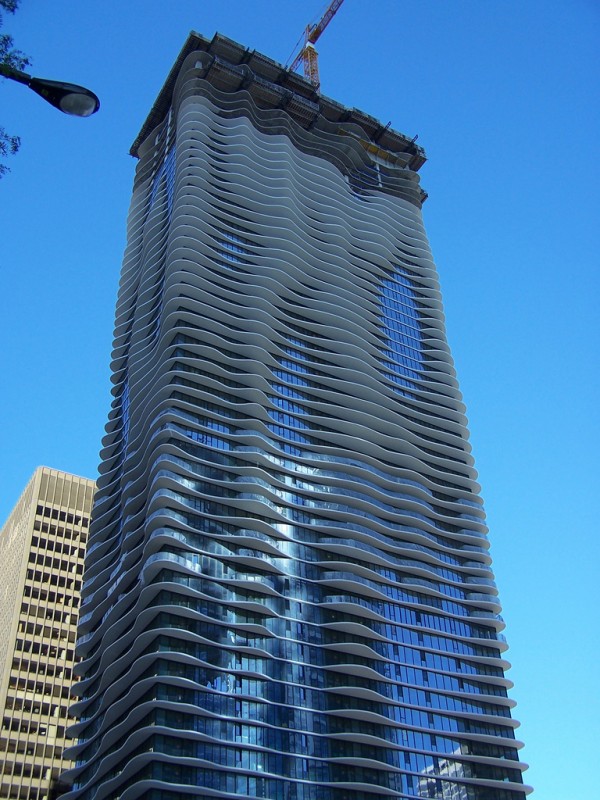 Chicago Spire, USA.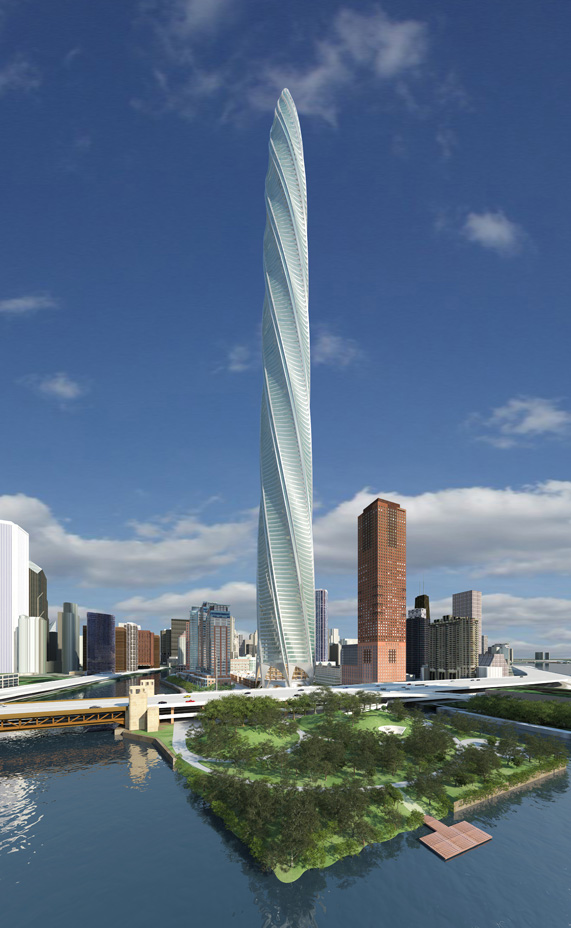 CCTV Headquarters, China.
It stands at 234 meters (768 ft) tall and has 54 floors.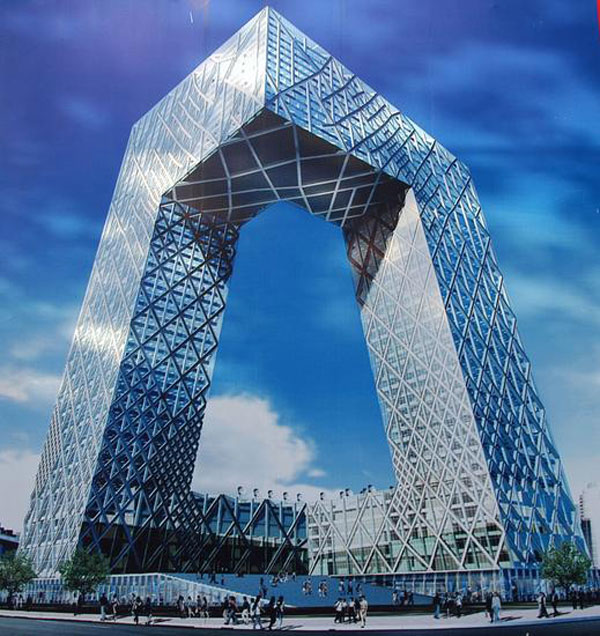 Regatta Hotel, Jakarta.
10 smaller towers represent sailing boats whilst the larger building is 'The Lighthouse'.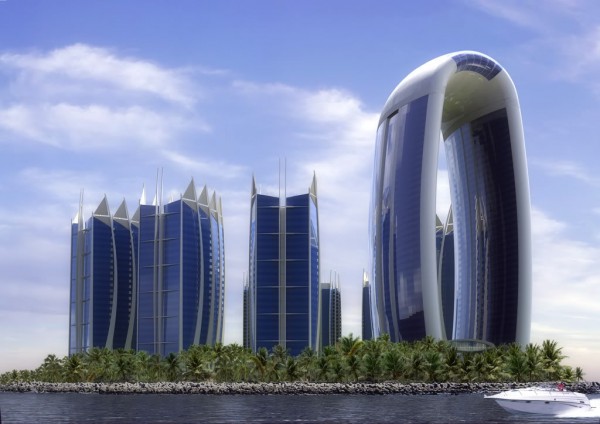 Songjiang Hotel, Shanghai.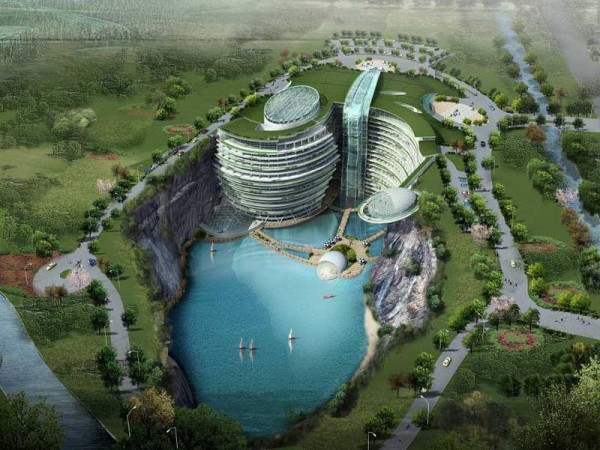 Russia Tower, Russia.
The total area of the structure would cover 520,000 m2 (5,600,000 sq ft), of which 38% (approximately 200,000 m2 (2,200,000 sq ft)) would be located underground. The tower would contain 118 floors, 101 elevators, and underground parking to accommodate 3,680 cars.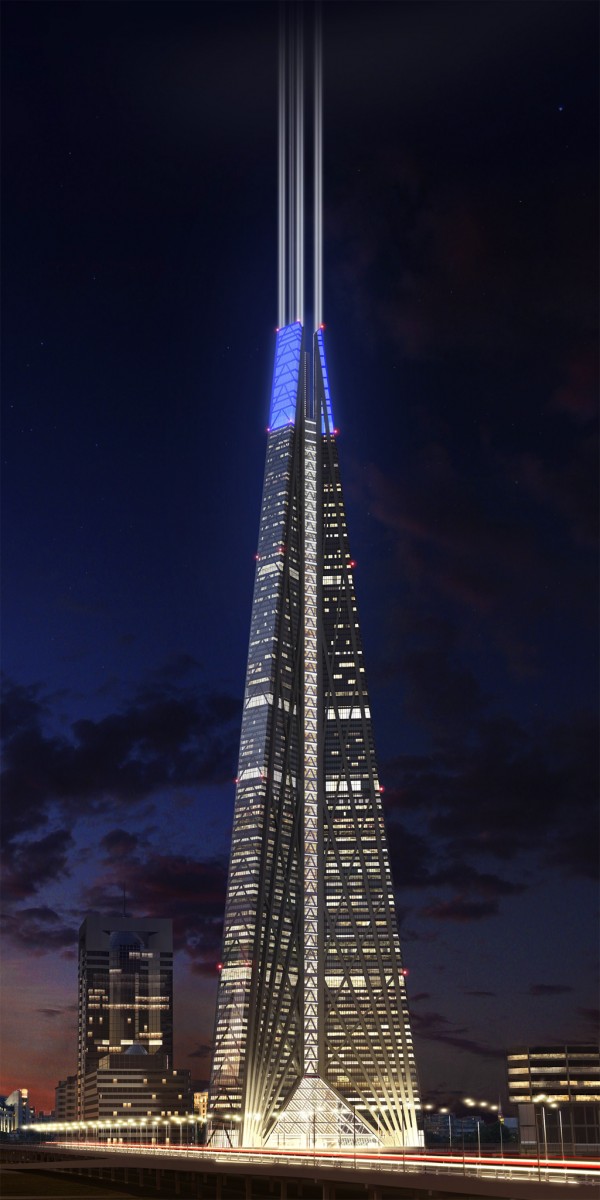 Gazprom Headquarters, Russia.
Will apparently change color up to 10 times per day depending on the position of the sun.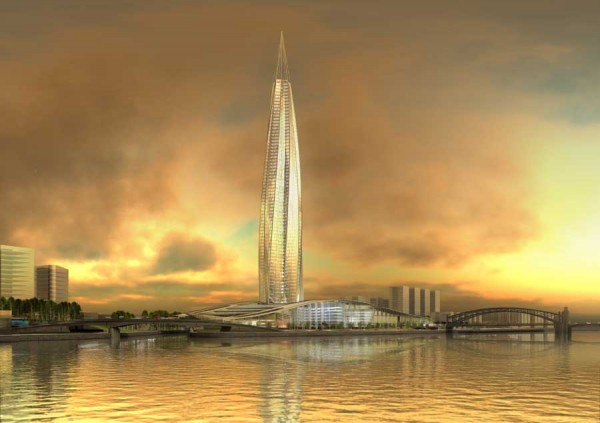 Burj Khalifa, Dubai.
The condensation water collected from the A/C system equals to 20 Olympic-sized swimming pools per year and in turn, used for landscaping. Over 330,000 cubic meters of concrete and 31,400 metric tonnes of steel rebar was used at the completion of the tower.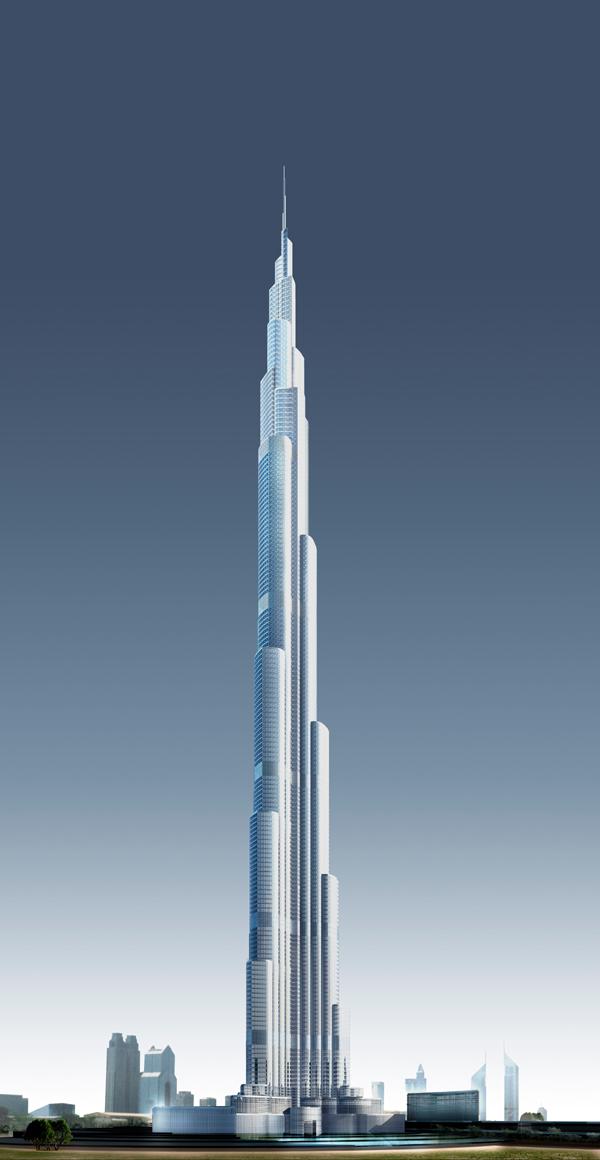 Residence Antilia, India.