ARCHITRAVE INSTALLATION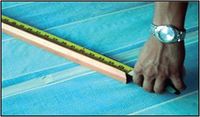 Check and ensure the right type of architrave is used.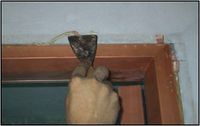 Check for any blemishes or cracks on the architrave.
Remove any unwanted materials or stain around the architrave area.
STEP 3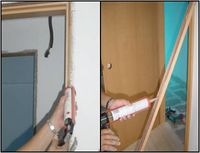 Apply bonding agent to the underside of the architrave according to manufacturer's recommendation.
Ensure the gap between wall finishes and frame is concealed before slotting the architrave on the main frame.
STEP 4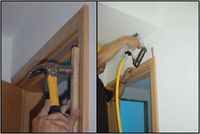 Ensure the mitre-joints are flat and square.
Use nails to secure the architrave.
Then, patch nail holes with wood filler.